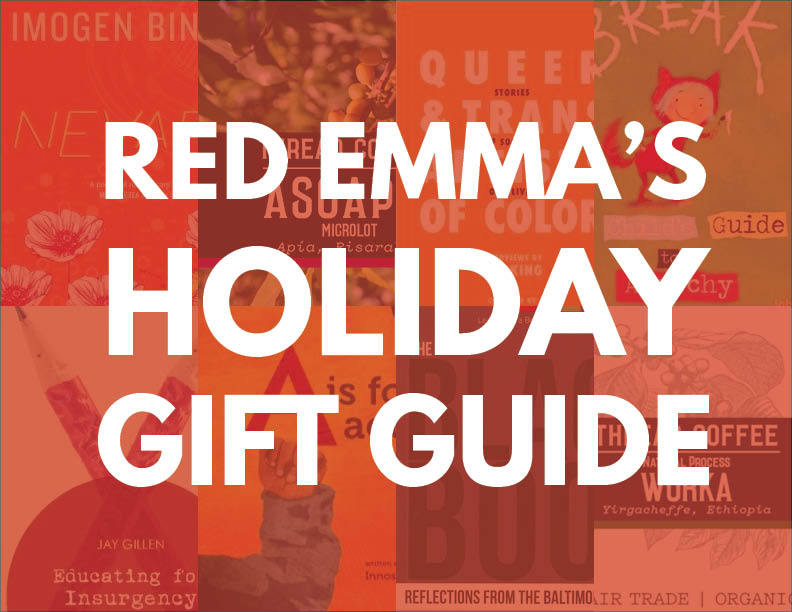 Looking for gift ideas? Here's some suggestions from the Red Emma's team!
We're beta-testing our new online ordering system—if you'd like to make certain to receive orders in the mail by 12/24, please be sure order by 12/15. You can also order online for pickup at the store, or just do things the old-fashioned way and come into the store and buy some books.
---
Baltimore-related gift ideas for the city that reads.
Gift ideas from our roasting team!
Gift ideas for the little rebel in your life
New and noteworthy reading
A selection of recent books that have quickly become essential titles to have on the shelf
Visual art, photography, and radical culture
Just some of the highlights from the events we hosted in our first year on North Ave.
The perfect gift for the indecisive! Gift certificates can be used in our bookstore, in our cafe, and to buy freshly roasted Thread Coffee at the store. Available online or in the store. Ships for free!