On our blog
June 13, 2017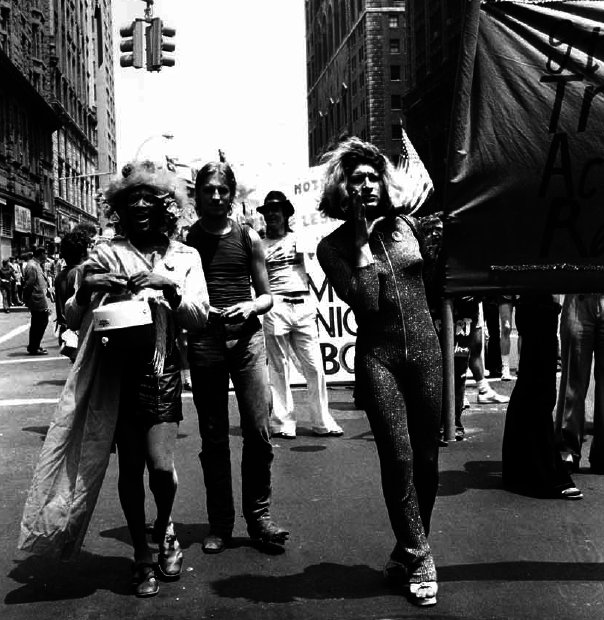 This weekend, Baltimore celebrates its queer, trans, lesbian, bi, and gay folks at our annual Pride Festival. As the date draws near, our queer, trans, and nonbinary workers are thinking a lot about Pride's radical history, as well as our current iterations of Pride, and what this weekend means for us as individuals and as community members.
Pride began when a few brave trans women and femmes of color threw their shot glasses, beer bottles, and their shoes at the police who invaded their sanctuary, the Stonewall Inn, in an attempt to arrest them for no reason other than their gender expressions and sexualities. This struggle on the night of June 28, 1969 quickly escalated into a riot against the police - a riot which ultimately launched a much larger, and desperately needed, struggle for the rights of, and justice for, trans and gay folks in the United States - a struggle which continues today.
In the decades since the Stonewall Riots, Pride has evolved and changed: from the radical 60's and 70's QTIBIPOC (queer, trans, black, and indigenous people of color) led uprisings against the police, to the the protests during the AIDS crisis in the 80's and 90's, and into a de-politicised celebration that has, in many cities, been co-opted and conscripted by large financial institutions like banks and cable companies. Embracing of police presence, many contemporary Pride Festivals have become centered around primarily cis male and white gay communities, forgetting and in many cases actively shunning the QTIBIPOC folks whose historic refusal to stand down in the face of extreme repression the day honors.
In Baltimore, the queer and trans workers at Red Emma's want to use our platform to help our city remember and celebrate the radical history and radical potential of Pride. We want this weekend's Baltimore Pride to be a time to teach and learn about figures like Marsha P. Johnson and Sylvia Rivera who threw the first shot glasses at the police at Stonewall while also founding STAR (Street Transvestite Action Revolutionaries), an organization that worked to build sustainable housing for trans women in street-based sex work. We want to work with our allies and communities to re-focus the discussion at Baltimore Pride onto how we can walk in their footsteps to support and house our city's own trans youth and trans sex worker community. We want to celebrate our queer and trans communities while simultaneously fighting the ongoing and unceasing institutional violence directed against Black communities in our city.
On Thursday June 15, we will be hosting author Sarah Prager to speak about her new book, "Queer, There, and Everywhere", a beautifully illustrated history of queer people in the United States, including figures like Gertrude "Ma" Rainey, Bayard Rustin, and Sylvia Rivera. On Friday June 16, we will be hosting Radical Pride Happy Hour, featuring leaders from local queer and trans organizations speaking about the radical history of Pride, the current issues affecting our communities, and how we can get involved in the queer and trans activism happening in Baltimore. We will also be open during Saturday's parade and block party, providing a space to gather, food, drink, books, and zines. Please join us this Pride weekend as we celebrate the radical history of Pride and the the radical potential of a queer and trans movement that is QTBIPOC-led, that resists police violence, that resists exclusion, oppression, and incarceration.
With love and passion,
The Red Emma's Collective
Read more...
---
---