Celebrating the release of Marshall "Eddie" Conway!
We were ecstatic to hear earlier today that Marshall "Eddie" Conway was released from prison today after 44 years of incarceration. We've been honored to have been able to use Red Emma's to provide support and space to the people who have worked tirelessly to secure Eddie's freedom since opening in 2004—the struggle to free the political prisoners held in the United States is simultaneously one of the most important and the most thankless struggles one can be engaged in, second perhaps only to the struggles of those political prisoners themselves to endure.
Marc Steiner, Baltimore radio host and a long time supporter of freedom for Eddie Conway, had some important words to say earlier tonight marking this important moment:
I'm delighted to report that this afternoon my friend and brother Marshall "Eddie" Conway was released from prison after almost 44 years as a political prisoner. As part of COINTELPRO's war against the Black Panthers, Eddie was accused of killing a police officer. There was never any evidence that linked Eddie Conway to this crime. Even one of the prosecutors who sent him to prison later came to believe in Eddie's innocence. While he was awaiting trial, a known informant was placed in Eddie's cell and clearly lied about him. Eddie was a victim of COINTELPRO, as was Martin Luther King, Jr., Leonard Peltier, SDS, and everyone who was part of the movement at that time.

As a Panther, Eddie continued to organize in prison. He taught literacy classes, led conflict mediation, and worked with young people. Eddie was a voice of peace for everyone he encountered.

When I saw him walk out of the courtroom today, he looked stunned, surrounded by the people who had loved and supported him the entire time. Eddie has vowed to continue his fight for justice, liberation and reconciliation. I am elated to see him walking the streets of Baltimore again as a free man.
Here's Marc Steiner's interview with Eddie the morning after his release:
Democracy Now also featured an extensive segment and interview with Eddie Conway that mornng:
And a moving account of the day of Eddie's release was written by Susie Day for Truthout, in which she highlighted Eddie's long work with the Friend of a Friend program behind the walls of Maryland's prisons:
While continuing to maintain his innocence, Conway identified himself as a political prisoner. During his decades of incarceration, he earned three college degrees and organized a literacy program. He has also started other human rights groups, such as Friend of a Friend, which is affiliated with the American Friends Service Committee and helps young men, often gang members, resolve conflicts. Because 78 percent of the Maryland prison population is African-American, Friend of a Friend also teaches these young men about their heritage and culture.

So it was no accident that, in the courtroom and outside the courthouse, several young men whose lives had been changed were waiting to welcome Conway to the outside world. "He helped me when I was incarcerated at 15 years old," said DJ, one of the young men who met Eddie in prison as a kid. The Friend of a Friend program helped him a lot; DJ said he owes who he is now to Conway. "Eddie took a chance on me, and changed my life."

Also there to hug Conway for the first time in some 43 years was his old friend Coates.

Ronald Conway, Eddie's son, blinking back tears, talked about how his father had held back from getting to know Ronald's two sons because he didn't want them to see him in prison; and now, they all had a chance to really be together.

Boyle said: "I am absolutely thrilled for Eddie. Finally, what we wanted has happened: to see this innocent man out of jail."
As a bookstore, we've tried in particular over the years to support the release of Eddie Conway by helping promote the two books he completed recently, arranging book events via call-ins at the store, at 2640, and at our radical bookfairs, as well as by providing a space for a reading group Eddie led in 2010, again via phone. At every turn, we've always been humbled by Eddie's unwavering and unassuming commitment to building a better world, and absolutely cannot wait until he's ready to discuss his books in person! Until then, here's a selection of audio recordings from some of his events:
Eddie Conway presents his book The Greatest Threat: The Black Panther Party and COINTELPRO via phone to a capacity crowd at the old Red Emma's storefront on May 21st, 2010
Eddie Conway on Frederick Douglass' "What is the Fourth of July to the Slave?" (recorded via phone at Red Emma's in July 2010)
Eddie Conway discusses Huey Newton's Revolutionary Suicide via call in to Red Emma's, recorded November 2010
Book release party for Eddie's autobiography at 2640, featuring a call in from Eddie, plus performances by Lafayette Gilchrist, Bashi Rose, and Wombworks, and an address from former political prisoner Laura Whitehorn, recorded on 4/29/2011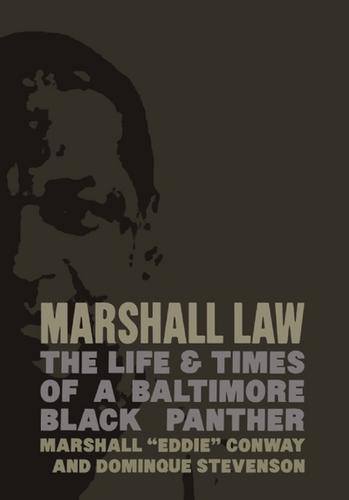 UNAVAILABLE